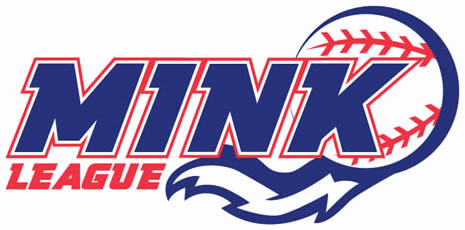 SCORES FROM 7-10-19
CHILLICOTHE MUDCATS 8
NEVADA GRIFFONS 5
-MUDCATS GOT OUT TO AN EARLY LEAD WITH A RUN IN THE 1st, THEN PLATED FOUR IN THE 2nd AND ADDED A SINGLE TALLY IN THE 3rd BEFORE ANOTHER TWO RUN FRAME IN THE 4th TO EARN AN EARLY 8-0 LEAD. NEVADA WOULD GET BACK IN THE GAME WITH A FOUR RUN 5th BUT WOULD ONLY ADD ONE MORE RUN.
– THE WIN MOVES CHILLICOTHE TO WITHIN ONE GAME OF ST. JOE IN THE STANDINGS, BUT STILL TWO BACK IN THE LOSS COLUMN.
ST. JOSEPH MUSTANGS 6
KC MONARCHS 2
-KC SCORED THE FIRST RUN IN THE TOP OF THE 5th BUT THE MUSTANGS TOOK CONTROL IN THE BOTTOM HALF WITH A FIVE RUN FRAME.
SEDALIA BOMBERS 7
CLARINDA A's 4
-SEDALIA TOOK CONTROL EARLY WITH TWO IN THE 2nd, ONE IN THE 3rd AND A FOUR RUN 4th. CLARINDA SCORED ALL FOUR OF THEIR RUNS IN THE 5th.
JOPLIN OUTLAWS 5
JEFFERSON CITY RENEGADES 4 -10 INNINGS
-JEFF CITY SCORED IN THE TOP OF THE 1st BUT JOPLIN ANSWERED WITH A THREE RUN FRAME OF THEIR OWN IN THE BOTTOM HALF. JEFF CITY CHIPPED AWAY WITH A RUN IN THE 6th BEFORE CLAIMING THE LEAD WITH A TWO RUN 8th. JOPLIN GOT THE TYING RUN IN THE 9th AND THEN SCORED THE WINNER AN INNING LATER.
SCHEDULE FOR 7-11-19
ST. JOSEPH MUSTANGS @ CLARINDA A's 7:00 P.M.
NEVADA GRIFFONS @ CHILLICOTHE MUDCATS 7:05 P.M.