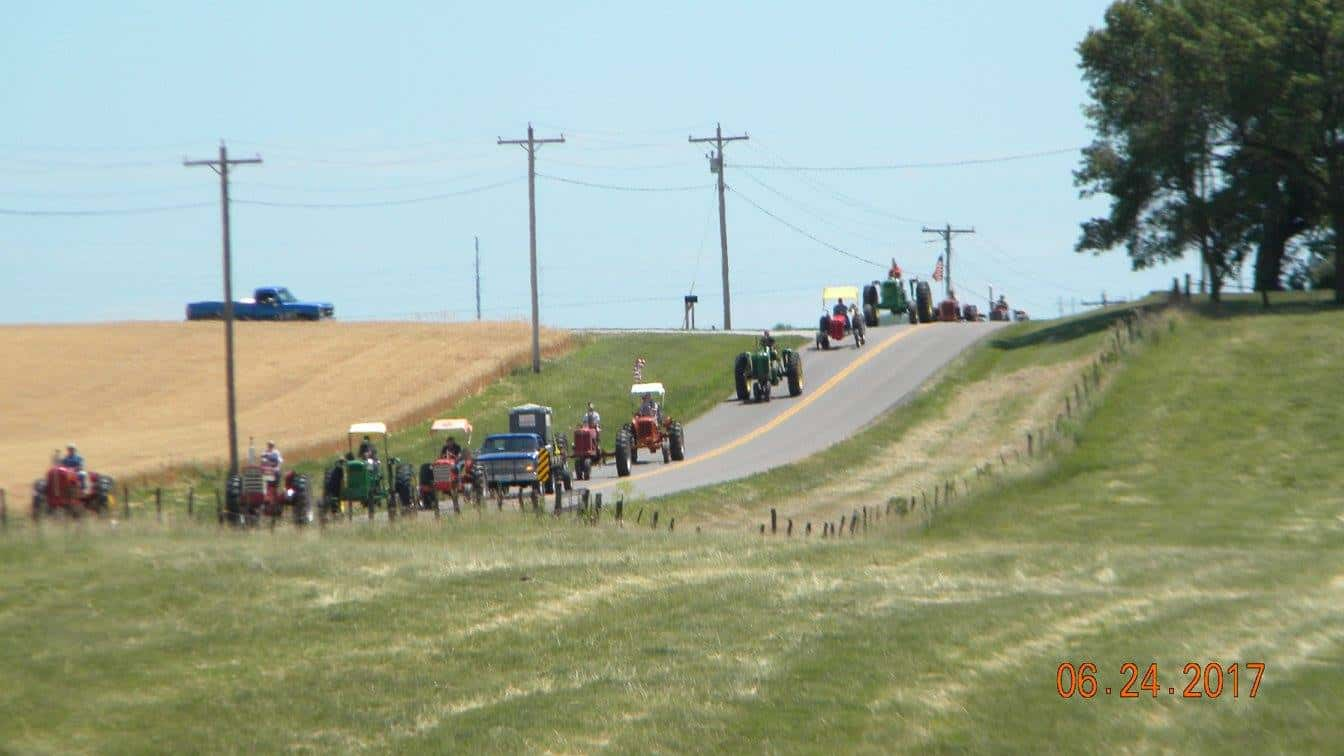 REGISTRATION FOR THE 6th ANNUAL MISSOURI FARM BUREAU FOUNDATION FOR AGRICULTURE "KEEP MISSOURI FARMING TRACTOR CRUISE" IS NOW OPEN.
THE EVENT WILL BRING TRACTORS TO THE HIGHWAYS OF CLINTON COUNTY ON SATURDAY JULY 20th. STARTING AT 9 A.M. TRACTORS WILL TRAVEL A 46-MILE LOOP THAT BEGINS AND ENDS AT THE SUR-GRO STORE AT 640 CLINTON STREET IN OSBORN, MISSOURI.
THOSE WANTING TO SEE THE TRACTORS UP CLOSE WILL BE ABLE TO DO SO AT THE CRUISE LUNCH STOP AT LATHROP HIGH SCHOOL. LUNCH WILL BE AVAILABLE FOR THOSE NOT TAKING PART IN THE CRUISE FOR $8 FOR ADULTS AND $4 FOR CHILDREN. THE CRUISE WILL ALSO STOP FOR ICE CREAM AT SHATTO MILK OUTSIDE OF OSBORN THAT AFTERNOON.
ENTRY FEES ARE $35 FOR OPEN-STATION TRACTORS AND $50 FOR AIR-CONDITIONED CAB TRACTORS. THE FEE INCLUDES A FARM BUREAU GIFT, AN EVENT PHOTO, A POKER RUN, LUNCH AND SNACKS. MODEL YEAR 1985 AND OLDER TRACTORS ARE WELCOME.
REGISTRATION INFORMATION, SPONSORSHIP INFORMATION, AND OFFICIAL RULES ARE AVAILABLE AT MOFB.ORG/EVENTS.