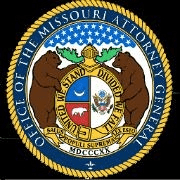 The Missouri Attorney General has announced over two dozen individuals have been indicted by a DeKalb County jury for their involvement in riot at the Crossroads Correctional Center in Cameron in May of 2018.
The grand jury was requested by the DeKalb County Prosecuting Attorney Erik Tate and Missouri Assistant Attorney General Tony Brown to consider charges related to the incident.
The Attorney General's office says several hundred man-hours were spent reviewing thousands of hours of video for identification of the individuals who are now facing charges for their participation in the incident.
The grand jury returned charges against the defendants that included damage to Department property, violence against other inmates, and tampering with a motor vehicle. The tampering charge is related to the illegal operation of a forklift.
The damage to facilities and equipment related to the riot was estimated at 1.3 million dollars.
The riot led to a review of the Crossroads Correctional Center's procedures and policies that included treatment of inmates and concerns that the corrections officers were understaffed. The riot was followed by a lockdown of the Crossroads Correctional Center.